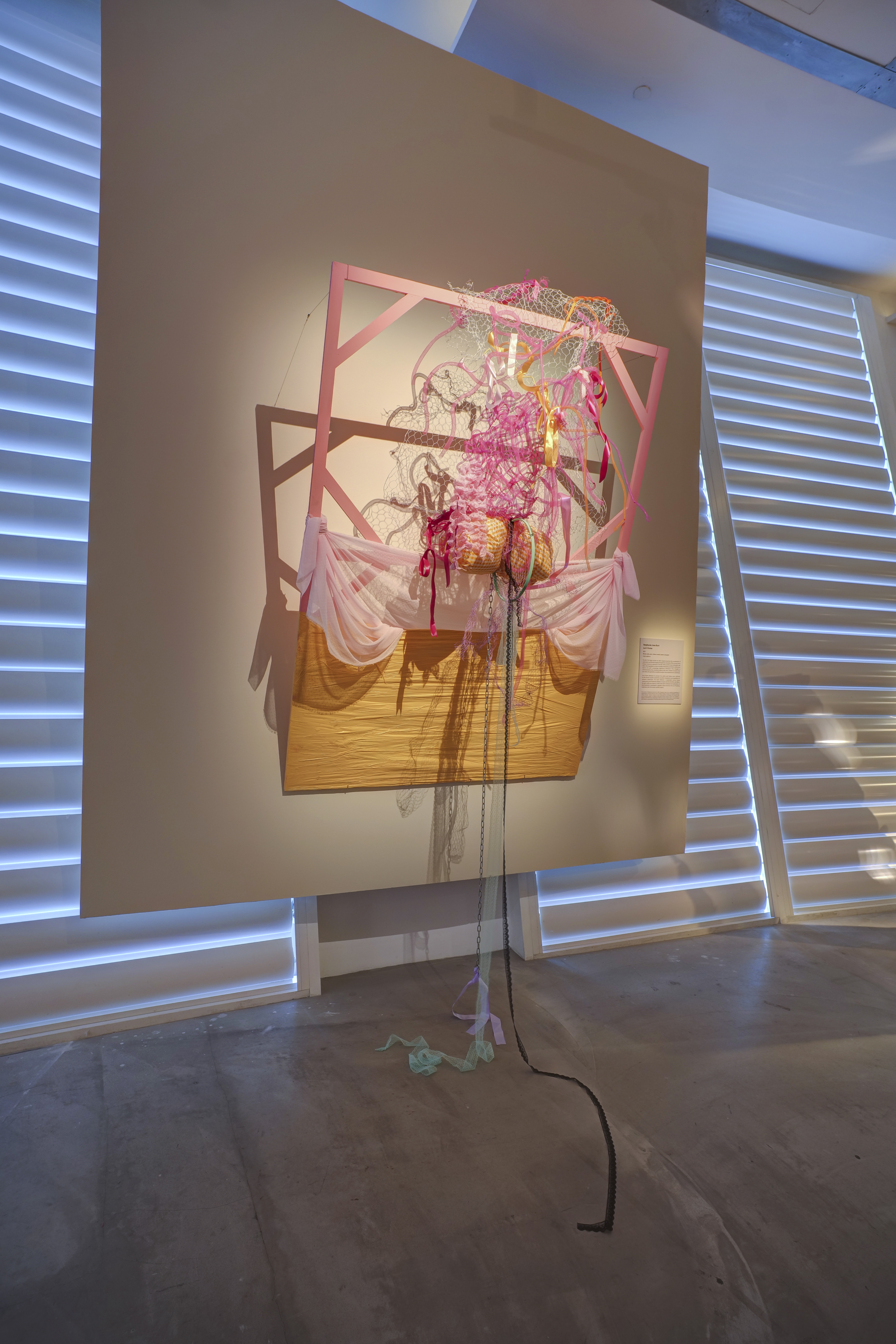 Lux's Frame,
(wood, cloth, pins, ribbon, metal, plastic, paint), Dimensions Variable, 2021

Re-THINGing Gesture in Contemporary Sculptural Practice, Esplanade – Theatres on the Bay and Sculpture Society Singapore (SSS)

The film The Virgin Suicides by Sofia Coppola chronicles the lives of five young sisters living in American suburbia in the late 1970s and the boys infatuated with them. Strict regulations on how to conduct themselves and home confinement led to the girls' increasingly depressive behaviour. They struggled at communicating their emotional states to the boys. The film examines the complexities of male desire and female longing. Unable to express their true selves, the girls fail to smoothly transition from adolescence to adulthood.

Lux's Frame attempts to uncover the subtle and hidden harm societal conventions and regulations of women's behaviour effect on the female psyche. The work features a suspended canvas frame constructed out of materials alluding to visual cues, like fabrics the girls' outfits are made of, from the film. In this work, Burt continues her exploration of how femininity is portrayed in popular culture and the politics embedded in the act of looking that implicates both viewer and subject.